The Acus One 5T Wood Acoustic Guitar Amplifier Combo is designed for use with acoustic instruments, including acoustic guitars. Acoustic instruments have a very wide and scattered harmonic range with very distinct transients and therefore require an amplifier that can reproduce the sound accurately. The Acus One 5T produces 50W of clean tone into a single 5" speaker and 1" tweeter. This versatile acoustic guitar amplifier can amplify two instruments at the same time, or you can use one of the dedicated microphone inputs to amplify your instrument and microphone, perfect for solo artists. Acus specialise in producing high quality acoustic guitar amplifiers. Review the full Acus acoustic amplifier range for more details.
The Acus One 5T is available in a Black finish and a Wood finish. This is the link to the Acus One 5T black acoustic amplifier. Compare Prices for Acus One 5T Wood Acoustic Guitar Amplifier Combo (75W-105) below.
Buy Acus One 5T Wood Acoustic Guitar Amplifier Combo
£452.46
in stock
as of 17/06/2021 18:50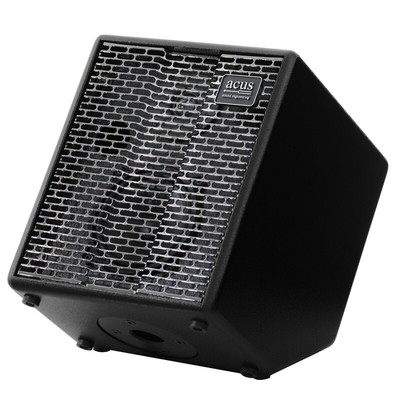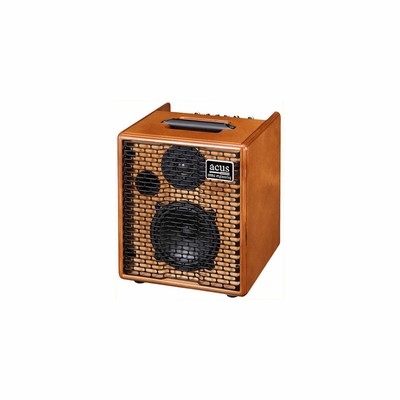 Get the latest special offers and reductions in guitar amp prices and effect pedal prices plus lots of other musical instrument gear by visiting the price reductions page.
More Acus Guitar Amplifiers
More Guitar Gear
About YUMAGOLD.co.uk
The YUMAGOLD UK web site has been created for guitarists and other musicians to review and purchase musical instrument equipment, at the best prices currently on offer from various suppliers around the world. By comparing prices and suppliers on various online retail stores we can generate a list showing the latest sale prices on guitar gear and price reductions for guitar amps, effect pedal sales and much more. Hopefully, you can get the best deal possible. Join the mailing list to get weekly email updates on special offers. The yumagold.co.uk web site is expanding with new guitar products added daily. If you would like to discuss our advertising opportunities for guitar products on our site let us know by using the contact form.