The Boss Katana 100 Guitar Amplifier Combo (100-112) is a stage ready, high quality, 100W guitar amplifier with a single 12″ speaker. Featuring  power soak feature tpo adjust the max output to suit the surroundings, choose from 0.5 W, 50 W, 100 W settings. This Tube Logic design has 5 Amp Types, 3 Cab Resonance options and 5 independent effects sections. By adding an extra speaker there is stereo functionality.
Review the product details, and use the links shown to compare prices, suppliers and special offers for the Boss Katana 100 Guitar Amplifier Combo (100-112) below. This modern, quality made, guitar amplifier is part of the boss katana guitar amplifier series. Katana is the name of a Japanese sword used by the samurai of ancient and feudal Japan, it is unsure how this relates to guitar amplifiers.
Buy Boss Katana 100 Guitar Amplifier Combo (100-112)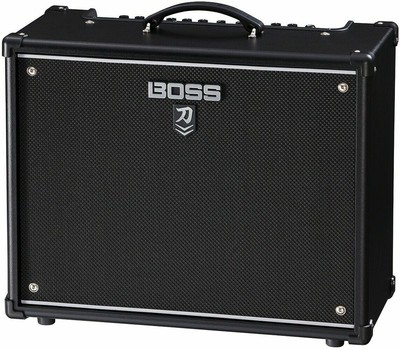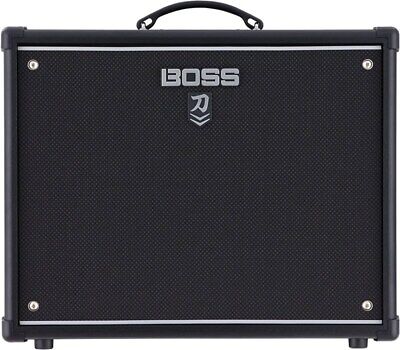 £518.00
in stock
3 new from £518.00
as of 23/05/2021 18:50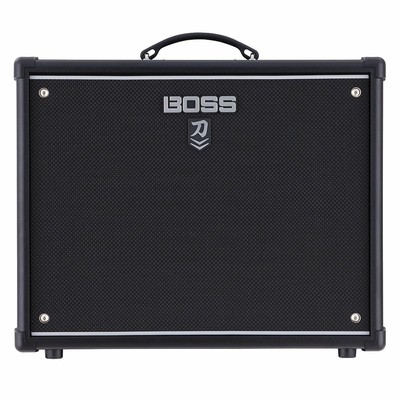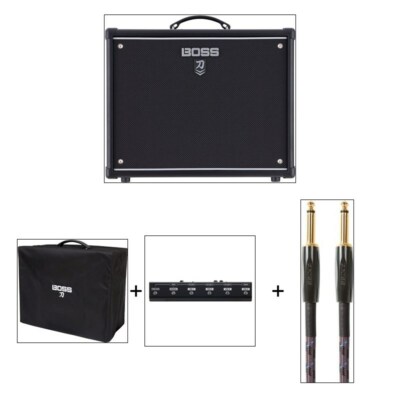 Boss Katana 100 : Valve Combo Guitar Amplifiers
A Combo style guitar amplifier like the Boss Katana 100 1×12 Guitar Combo includes both the Amplifier and Speaker within the same cabinet. The valve guitar amp circuit includes valves, or tubes as they are known in the USA, in both the pre-amplifier and the power output circuits. Valve head guitar amps have a unique tone quality and are the favorite of most professional guitar players. Most valve guitar amplifier designs are based on classic valve amp designs, upgraded with modern fabrication methods. There are also boutique valve amps available custom made to individual players specs. Looking to buy the Boss Katana 100 1×12 Guitar Combo?, check the product listing to compare prices and select the best deal. Also, look at the guitar amp price reduction page for special offers.
More Boss Guitar Amplifiers
View the Complete Range of Guitar Amplifiers
The YUMAGOLD musical instrument comparison web site has been created to allow musicians to review and purchase musical related products from a number of online suppliers. By comparing prices and suppliers we hope you can get the best deal possible.
Looking to save on your guitar gear? Visit the guitar price reduction page for the latest price offers. The site is constantly expanding all the time new guitar products are being added ever day.
If you are a retailer or manufacturer of guitar gear and you would like to advertise your products on our web site, post a pr piece or submit a product review then firstly use the contact form and tell us about your business and how we can help. The advertising service includes advertising opportunities for guitar amplifiers, advertising opportunities for effect pedals, advertising opportunities for guitars and any other guitar related gear. Advertise your Effect Pedal with a dedicate product page, advertise your guitar amp with banner adverts, We have some great, competitive, advertising opportunities for guitar products.