Jazz guitar amplifiers are designed to have a clean tone with a high headroom to avoid overdriving the circuit and causing distortion. A solid state amplifier is the best choice for a clean jazz guitar tone as valve guitar amplifier circuits are prone to distortion. Check out our range of the best jazz guitar amplifiers.
DV Mark Little Jazz Guitar Combo Amplifier – Price Analysis
This product is available at Musician's Friend, Guitar Center, eBay, Amazon.co.uk.
At musiciansfriend.com you can purchase Dv Mark Little Jazz Guitar Combo Amp for only $249.99, which is 38% less than the cost in Guitar Center ($399.99).
The lowest price of Dv Mark Little Jazz Guitar Combo Amp was obtained on 11/05/2022 18:51.
---
Review Lowest Price DV Mark Little Jazz Guitar Combo Amplifier (Amazon)
DV Mark Little Jazz Combo - Solid State Combo Amp for Electric Guitars
Features
| | |
| --- | --- |
| Part Number | DVM-LJ |
| Model | DVM-LJ |
Review Lowest Price DV Mark Little Jazz Guitar Combo Amplifier (Ebay)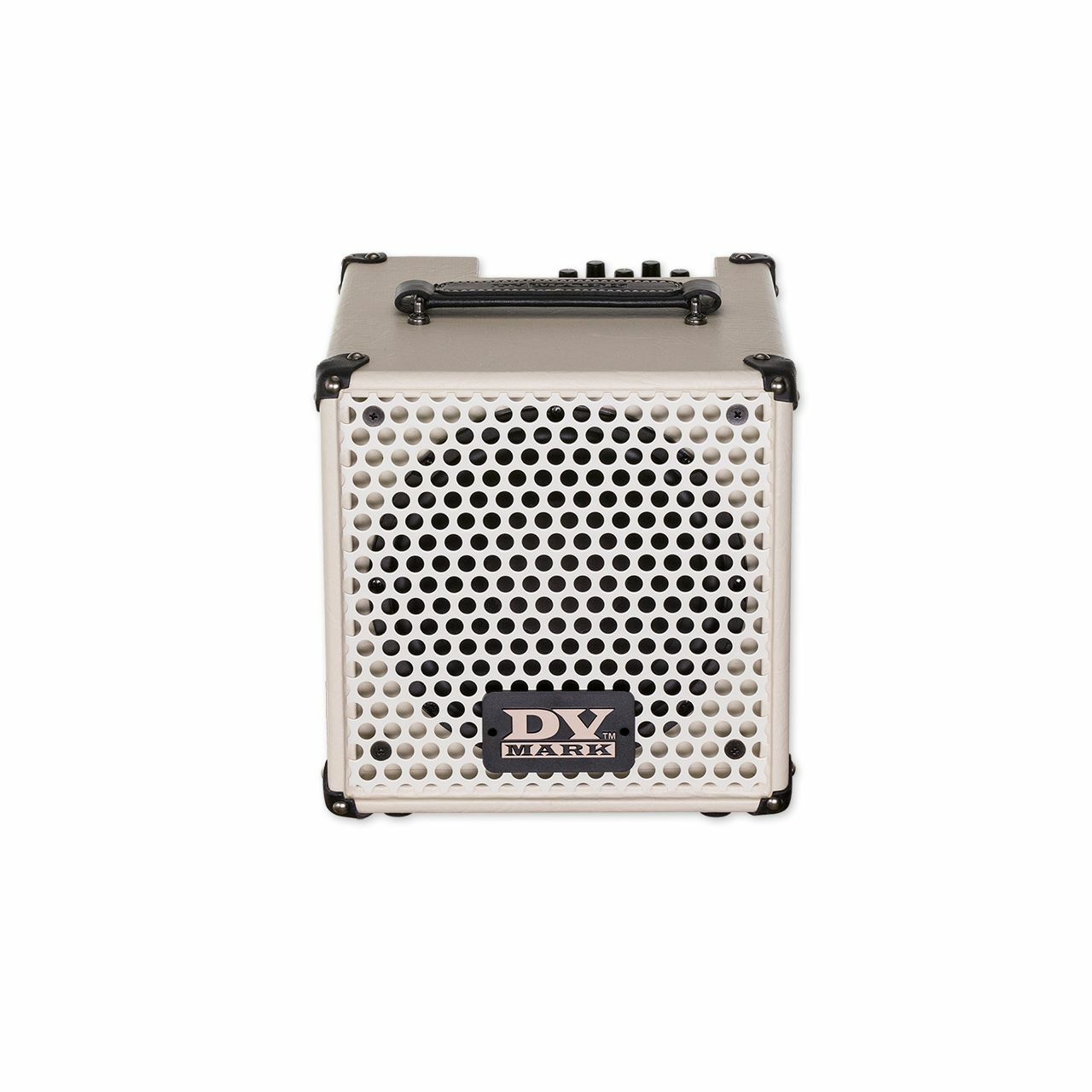 DV MARK Little Jazz - Electric Guitars Combo
the DV Little Jazz Combo is not as "little" as the name suggests. With minimal dimensions and low weight, it offers a very mature sound. Clean mids ensure a transparent sound, the 8" speaker responds extremely quickly and faithfully reproduces exactly what the guitar delivers.     If 45 watts are not enough, you can either connect a second loudspeaker and thus conjure up 60 watts or connect the symmetrical line output to the mixer. In addition, the Little Jazz offers a headphone output for practicing or for warming up before the gig. A built-in reverb rounds off the package, and of course you can also connect your own pedals.     All of our items have a 30-day right of return without additional Reason. Sheet music, reading material and software are non-returnable. The general terms and c.
---
Review the Latest Guitar Products
We are adding new guitar related products like the DV Mark Little Jazz Guitar Combo Amplifier to our price comparison website everyday. Check out the latest guitar products that we have added below.
The best way to stay up to date with the latest offers and price reductions on guitar gear is to join the mailing list. Use the contact form shown in the main menu.
Review the Latest Guitar Gear Savings
Our website includes unique price comparison software that monitors the prices of all the guitar products that are displayed and creates a daily price reduction list. These guitar gear savings and discounts are time limited. If you see a saving that is on a guitar product you are interested then you are best to buy before stocks run out. Below is an example of a current guitar gear that is on offer with a reduced price or saving. For the full savings list see the main menu.

For the latest top 35 guitar amplifier and guitar pedal savings see the SAVINGS page in the main menu.
Selected Products from the YumaGold Website
The YUMAGOLD UK website is expanding with new guitar and related audio products like the DV Mark Little Jazz Guitar Combo Amplifier being added almost daily. Below is a selection of the types of products we are adding. The website is set up with reviews, prices, savings and the latest guitar product releases.
If you are a guitar product retailer or manufacturer and would like to discuss our marketing packages so that you can add your new guitar and brand to our site then use the links in the main menu to contact us.
The YUMAGOLD website has been created for guitarists and other musicians to review and purchase musical instrument and audio gear.