The Eden I90 Bass Guitar Chorus Effect Pedal has been designed specifically for use with bass instruments that produce low frequency notes. The Eden I90 provides a variety of professional, high definition chorus effects for your bass guitar playing. Easily find different chorus styles with the interactive Speed and Depth controls and adjust where in your sound chorus is applied by using the Low Cut control, which eliminates frequency sections. The Eden I90 lets you focus the chorus effect in the area of your bass guitar sound that you want it.
Review and compare prices for the Eden I90 Bass Guitar Chorus Effect Pedal below from various online stores and retailers. By collecting together prices from different online stores it may be possible to identify savings. Review the supplier that you are interested in and select the buy button to place your order and arrange delivery. This is one of many bass guitar pedals and bass chorus pedals that are available on the market.
Buy Eden I90 Bass Guitar Chorus Effect Pedal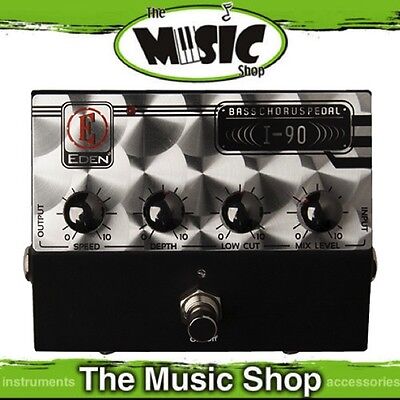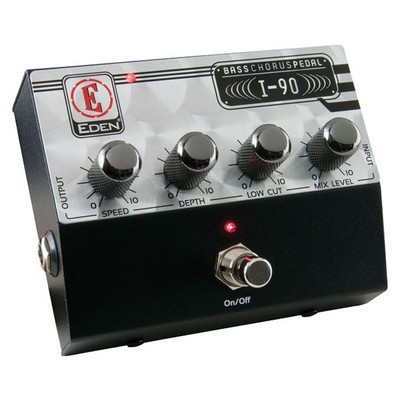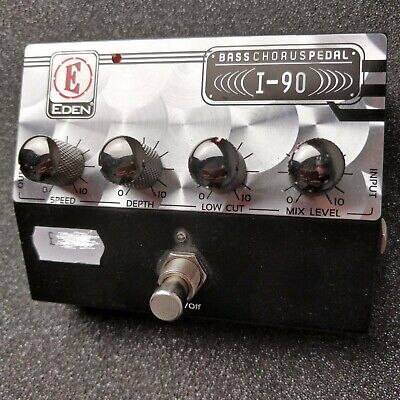 £89.00
in stock
as of 17/07/2021 18:51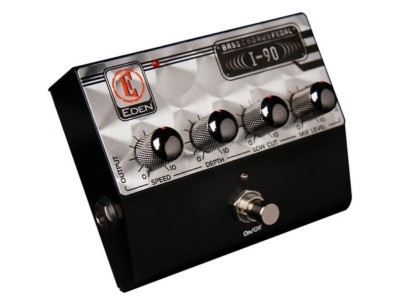 Review the product details and prices. You can place your order direct from this website, just click on the buy button to be taken to the merchant page where you can review the sale terms and arrange delivery. You can also review the last price reductions and sale items by visiting the price reductions page as shown in the top menu. Our online review system collects together all the current sale items and displays the guitar products in a list.
Guitar Chorus Pedals Explained
A chorus pedal for guitar is used to recreate the sound of multiple notes being played at the same time with similar pitch and time factors. When the effect is produced successfully, none of the constituent sounds are perceived as being out of tune. This creates a rich, shimmering effect that would be absent if the sound came from a single source. The chorus effect pedal is one of the most popular effects used by guitarists. It can be used to shape the sound and to create interesting effects within songs and can be heard on many famous tracks. There are a number of bass guitar chorus pedals on the market including the T-Rex Sweeper-2 Bass Chorus Pedal and the Boss CEB-3 Bass Chorus Guitar Effect Pedal.
More Eden Bass Guitar Pedals:
About Eden Bass Guitar Pedals
Manufactured since 1976 in the USA by Eden Amplification these pedals are designed specifically for use with the low frequencies of a bass guitar. Today Eden is internationally recognized as one of the premium brands in bass guitar amplification, providing bass players with products which can be found in studios, stages and stadiums across the world. The latest addition to the Eden Bass Guitar Pedal range is the Eden Astroflange, a specialist bass flanger pedal.
Bass Effect Pedals, Bass Guitar Pedals Explained
Bass guitar effect pedals are designed with special circuitry which can handle the low frequency sounds which are generated by heavy bass guitar strings. Shown below are a number of bass guitar effect pedals seperated into a number of popular categories.
Also Check out These Bass Guitar Products
Latest New Guitar Gear
About the YUMA GOLD Website
The YUMAGOLD UK web site has been created to allow musicians to review and purchase musical related products at the best prices from various online retail stores. The site is constantly expanding and new audio product reviews are added daily. If you are a retail outlet or manufacturer and would like to promote your products or brand on our site, review the marketing options and contact us by following the links in the main menu.