The Hotone Heart Attack Nano Legacy Head Guitar Amp (5W) is a solid state guitar amplifier designed around the iconic sounds of a legendary Mesa Boogie guitar amplifier. The guitar tone is shaped by the five controls including Volume, Gain and a 3 band EQ section. These mini guitar amps include a line out socket for headphones or input to another audio device. An effects loop and a line in socket. The speaker connection output has a rating from 4 to 16 ohms, to get the best from the Hotone Heart Attack Nano Legacy use it with the Hotone Nano Legacy speaker cabinet. The Hotone Heart Attack Nano Legacy has extremely compact design package for easy transportation. Power is via an 18v adapter that is supplied with the unit.
Review the current prices for the Hotone Heart Attack Nano Legacy below. Also check out the other Hotone Nano Legacy Guitar Amplifiers that are available in the range.
Buy Hotone Heart Attack Nano Legacy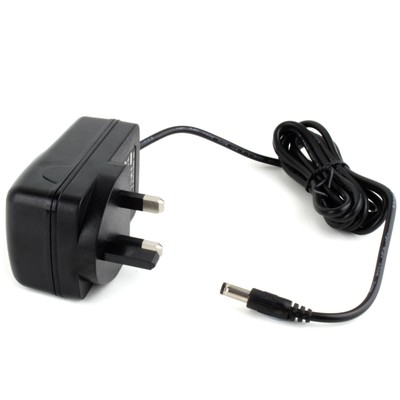 Get the latest special offers and reductions in guitar amp prices and effect pedal prices plus lots of other musical instrument gear by visiting the guitar gear price reductions page. By accessing online stores like Ebay, Amazon and others it is possible to see differences in the prices and the possible savings that can be taken.
More Hotone Guitar Amplifiers
Below are links to more hotone guitar amps. Hotone Audio is a Chinese Company specialising in the design and manufacture of guitar amplifiers and guitar pedals. The Hotone range includes many products which include modern features. The Hotone guitar effect pedals and the Hotone guitar amplifiers are available from a number of online and retail stores. The people behind the Hotone Audio brand are is a group passionate about music. And they have a highly experienced international team that combines professional expertise with artistic spirit. The Hotone mission is to provide you with the sonic tools you require to take your tone and inspiration to the next level.
More Hotone Guitar Gear
Some interesting Hotone products to consider are the Hotone Nano Legacy guitar amplifiers, the Hotone Nano Legacy floor amplifiers, the Hotone multi effect pedals and the Hotone skyline guitar pedals. I personally own a number of Hotone products and I love the Hotone KOMP compressor pedal and I use this on my own pedal board.
Hotone Heart Attack Nano Legacy : Solid State Modeling Head Guitar Amplifiers
The Hotone Heart Attack Nano Legacy is a solid state head guitar amplifier which means there is no speaker supplied with the guitar amplifier unit. You will have to either buy the matching Hotone matched speaker cabinet or use another suitable speaker cabinet to hear the guitar output on stage or at home. A solid state guitar amplifier uses silicone chip technology, IC's, transistors and diodes, to create the amplified guitar signal. With this it is also possible to include modeling software that can shape the sound towards that of a vintage guitar amplifier design and tone. Most modeling guitar amplifier designs are based on classic valve amp designs, upgraded with modern fabrication methods.
Latest Guitar Related Products
We are adding new guitar related products, including video reviews of products nearly every day or so. Bookmark the site or join the mailing list to keep up to date with new guitar products and guitar price reductions. Here are our latest posts.
The yumagold.co.uk website is expanding with new guitar and audio related products added daily. This includes product reviews, new product launches and guitar related news. To add content to our site review our marketing offers and use the contact form in the main menu. The YUMAGOLD UK website has been created as a one stop shop for guitarists and other musicians to review and buy guitar gear and other audio products. Check our our new product reviews and see the SAVE page in the main menu for price reductions and sale items. Our unique price review system collects prices from online music retailers and displays the prices in a list making it easy to review and buy your guitar gear at the best prices and suppliers online. Follow us on Twitter and get the latest offers and savings while there is stock available. See the Links page for details.